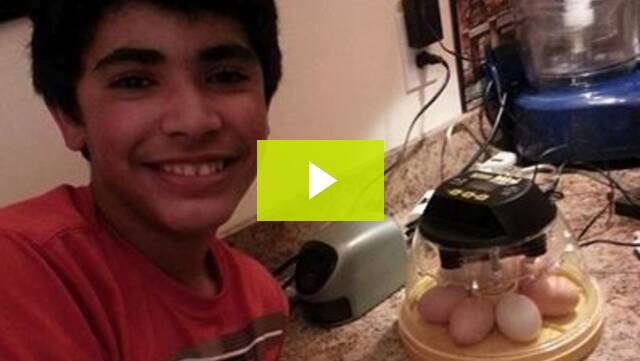 Intoducing our newest farm Blogger Tony!
Tony is our first KFCer!
(That's Kids Foster Chicks )
Yesterday Tony choose 7 eggs to hatch in the mobile farm incubator. He was super excited!
His mom told us
"He's very serious about this. This morning he popped up from bed and said, "I have to check the water!" I thought he was dreaming because he always talks in his sleep. But he was talking about the water in the incubator."
So here is our guest farm blogger Tony:
This is the second day of the eggs ,the eggs are safe and sound,every thing is going exactly as It should be. Can't wait for them to hatch.

Join the mailing list to follow Tonys story!
And if you have kids who would like to be our next farmers, have them tell us why at squashhollowfarm@gmail.com !